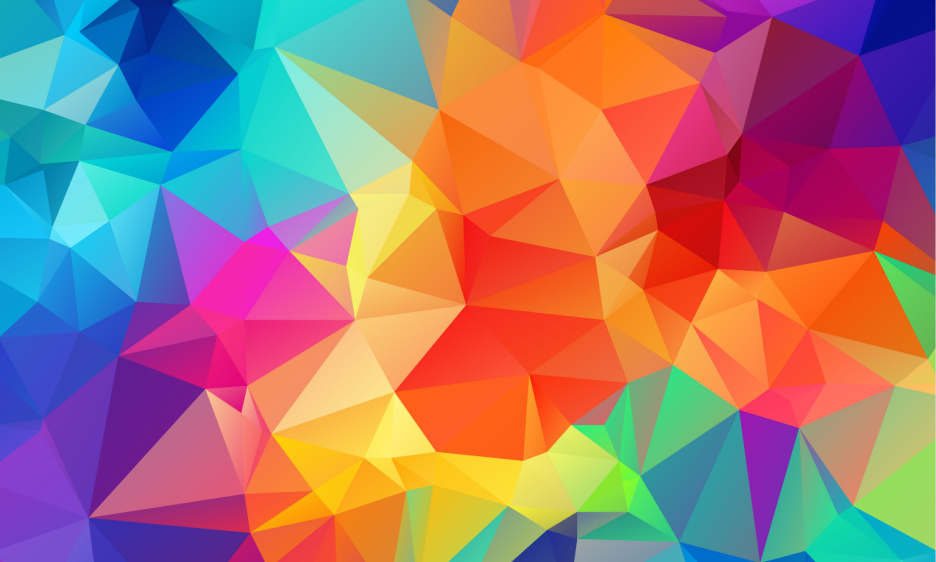 As technology continues to progress, the field of graphic design is constantly evolving to stay relevant. From new software and innovative techniques to emerging visual trends, the world of graphic design constantly shifts to accommodate new ideas and technologies. The use of bold colors, dynamic type as well as experimental use of materials and textures, tells us that 2023 promises to be an exciting one for graphic design. Experts have already done their research and pinpointed 5 fantastic graphic design trends in 2023 that every graphic design agency will use in their work. Let's get an in-depth understanding of each of them.
5 Graphic Design Trends in 2023 that you can't miss out on
Motion Graphics
Motion graphics are a form of visual communication that animates and combines text, imagery, and sound to create an engaging and informative experience. It's been around for years but thanks to the social media platform, TikTok, it is only now becoming popular. TikTok has allowed motion graphics to reach a much larger audience, and it's no surprise that many brands have started utilizing it as part of their marketing strategies.
Motion graphics appeal to the younger generation. Always on the move, what better way to engage with short-form video content than static images? It's one of those cool graphic design trends that has allowed graphic designers to create dynamic visuals that combine text, imagery, and sound to create unique experiences. By leveraging motion graphics, brands can create eye-catching and engaging visuals that will help them stand out from the competition.
The possibilities with motion graphics are limitless. Graphic designers can use them to create everything from logos, website headers, and banner ads to explainer videos, music videos, and even television commercials. Since motion graphics are so visual, they are great for catching the attention of an audience and conveying complex information in a simple and entertaining way.
Motion graphics aren't just for businesses, however. They can also be used to spice up personal projects such as wedding videos, presentations, and YouTube videos. And with tools like After Effects, anyone can create professional-looking motion graphics with ease.
The future of motion graphics looks bright. As more brands continue to use them for their marketing campaigns, and more people begin to learn how to make them, motion graphics will become more and more common. It's no longer enough to have static images, now is the time to think dynamically and move with motion graphics.
Expressive Typography Design
Typography design is an essential element of any graphic design project, as it's used to convey a message in a visually appealing way. What you want to do is draw attention to the important parts of any design and make a statement. In fact, we've already discussed the importance of typography design in our article Typography Design – Why is it Important?.
As we move into 2023, graphic designers that specialize in typography design will push their limits in looking to add more character and personality to their work. With the advancement of font-creation software such as Glyphs, creating unique typography is easier than ever before. In fact, it actually helps designers to stand out and make their mark in a more meaningful way.
Experimenting with different fonts, colors, and styles allows graphic designers to create a unified look and feel that speaks to the intended audience. Going forward, they'll be able to use these fonts to communicate a particular mood or emotion or to create a contrast between text elements.
Another essential point to note is that typography design is also a great way to create hierarchies within a design. By using different font sizes, weights, and styles, graphic designers can create visual cues that will help the user quickly understand the layout and the message.
With the abundance of fonts available to designers, there is no limit to the creative possibilities expressive typography design can bring. It's definitely one of those graphic design trends in 2023 that will play a major role in graphic design in the near future.
Bold, Abstract Shapes
Geometric shapes have always had a place in graphic design, from the earliest days of printmaking to modern-day digital art. They have been used to create strong visuals and define the brand identity of a company, organization, or individual. But the trend in graphic design is changing. In 2023, we are seeing a decline in the use of traditional sharp angles and stiff edges of geometric shapes.
Now there's a move to use more abstract, rounded forms in the design world. With these freeform organic shapes, brands are able to create visuals that are punchy and eye-catching. Not only are these shapes visually appealing, but they are incredibly easy to implement into the design. They add a unique interest to any design without distracting from the overall message.
This shift towards more abstract shapes is also reflective of a more casual, flexible attitude towards life in general. As people are becoming increasingly more aware of the environment, their values and preferences are changing, which is being reflected in graphic design. We are seeing a move away from the stiff and rigid towards more free-flowing and organic shapes.
Bold, abstract shapes are one of those great graphic design trends that will continue to grow in 2023. It is a fantastic way to stand out from the competition and to create visuals that will appeal to the modern consumer. By making use of punchy colors and organic shapes, brands can create visuals that are unique and interesting without being too distracting. So, get ready to see more rounded, abstract shapes in graphic design in 2023 and beyond.
3-D Graphics
Graphic design has been constantly evolving and changing, allowing for new and exciting trends to emerge. Thanks to the advancements in technology, more and more brands such as IBM, Adobe, and Intel, have begun to utilize 3-D graphics to create highly immersive product experiences. In fact, design tech has advanced far enough to allow designers to easily create high-quality renderings.
The power of 3-D graphics is going to become even more evident as the year progresses. It's already in the running to be one of the trendiest and most popular graphic design trends in 2023. Even the smallest of design elements such as logos, icons, and typography will have the ability to reach out to viewers like never before.
The world of advertising and branding is yet another space that's using 3-D graphics to its full advantage. Brands use 3-D visuals to create an intensely immersive experience with their products and services. 3-D visuals can be used to showcase products, creating an experience that is more engaging and realistic than ever before.
As technology continues to advance, 3-D graphics will become even more prominent in the world of design. We can be sure that in 2023, 3-D visuals will be a must-have for any brand looking to create a positive experience for their viewers.
Ai-generated Designs and Artwork
The graphic design world has recently seen a major shift in the way designs and images are created, with the advent of AI-generated design. With the help of machine learning processes, machines have "learned" information, allowing them to create and generate brand-new designs and images.
OpenAI's DALL-E 2 and Prisma Labs's Lensa App are two of the most notable AI-generation apps to hit the market. These apps have had a massive impact on the design fraternity. Perhaps the simplest explanation is that they allow designers to create more creative, imaginative works. From memes to logos, AI-generated design has allowed them to break out of their traditional bounds and explore a new realm of possibilities.
Of course, with this newfound technology comes some concern about copyrights and the displacement of human creativity. AI-generated design is often seen as a threat to human creativity, which is why it's important to be aware of the implications of this new technology. Despite the potential issues, it's clear that AI-generated design isn't going anywhere anytime soon. In fact, 2023 looks to be promising and revolutionary for this and other graphic design trends.
A Massive Boost for Graphic Design Trends in 2023
2023 is sure to be an exciting year in the world of design and design agencies. With the trends we've outlined in the article, we're confident that your business can benefit from these advancements.
At Synapse, we pride ourselves on staying up to date with the latest trends in graphic design and in all other areas of digital design. We're here to help you make the most of these new developments and create a lasting and positive impression for your clients. If you'd like to learn more about our services and see some of the work we've done, please visit our website. Reach out to us for more information and pricing. We look forward to hearing from you and helping you reach your business goals.