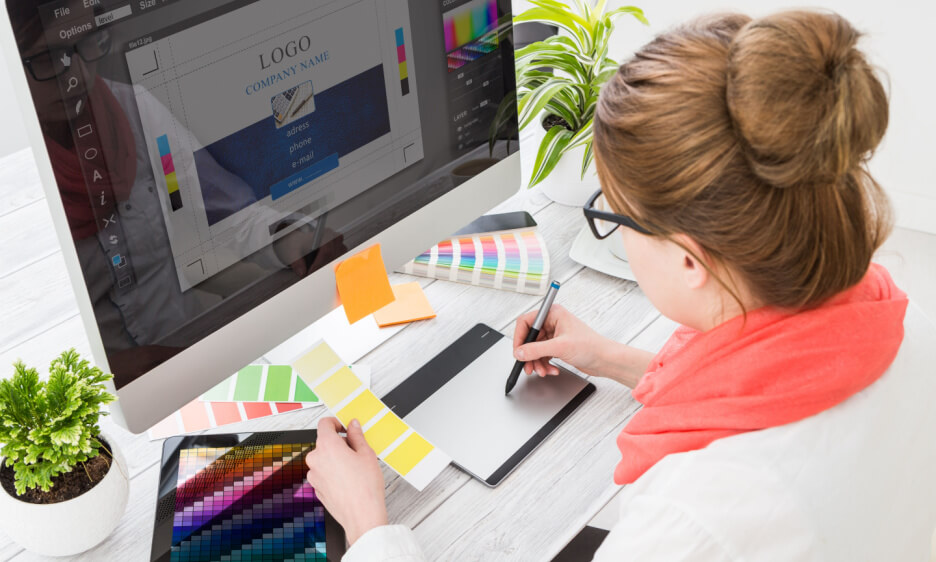 In a world saturated with digital advertising, it's easy to forget about traditional forms of marketing like rack cards. Yet, these small, cost-effective tools can have an astonishing impact on your business when designed correctly. Want to make your rack cards stand out in a crowd? Are you ready to unlock the full potential of rack card marketing? Welcome to the masterclass on effective rack card design that will change your business forever.
Understanding Rack Card Design
What Is a Rack Card?
A rack card is a document used in advertising, usually 4″ x 9″ in size, placed in locations with significant foot traffic like hotels, landmarks, restaurants, and local businesses. They're designed to catch a customer's eye and deliver information quickly and effectively. But what makes a rack card design effective?
The Pillars of Compelling Rack Card Design
Clear and Concise Messaging
When designing a rack card, it's crucial to convey your message clearly and succinctly. Think of it this way; you have a tiny window of time to catch a passerby's interest – merely a few fleeting seconds. So, use them wisely! Avoid confusion and keep your message straightforward. The aim is to make anyone who glances at your rack card immediately understand its purpose. Be as direct as you can. Don't beat around the bush; instead, hit the nail on the head promptly. In other words, say what you need to say, and say it fast!
High-Quality Images
Pictures play a key role in rack card design. Why? Because they tell stories faster than words. Just imagine a rack card with a high-quality, captivating image. It immediately grabs your attention, right? Now, add in the fact that this image perfectly represents your brand. Suddenly, your card isn't just a piece of paper; it's a powerful message carrier. This can greatly enhance your rack card's impact. So, always use top-notch images that resonate with your brand. Remember, a good image can do wonders!
Attention-Grabbing Headline
Your rack card's headline is crucial. Why? It's the first thing people see. It's like your business's greeting – it sets the tone. You want it to be compelling and inviting. Imagine the headline as a friendly wave, encouraging people to come closer. Make it interesting! It should spark curiosity. People should feel the urge to read more, driven by the allure of the headline. So, take time to craft it. Remember, your headline can be the ticket to engaging potential customers.
Rack Card Design: A Step-by-Step Guide
1. Determine the Purpose
A top-notch rack card design begins with a definite aim. Be it advertising a product, service, event, or special offer, defining this is crucial. This clarity becomes your guiding light, influencing every design choice you make. Therefore, always start with pinpointing your purpose.
2. Create an Eye-Catching Front
The front of your rack card matters a lot. It must have your headline, main picture, and a sneak peek of what you're offering. The key? Make it eye-catching and engaging, ensuring it reflects your brand accurately. It's like your card's welcome mat, so make it count!
3. Provide Detailed Information on the Back
Think of the back of your rack card as an info hub. It's the perfect spot to elaborate on your offer. You can list features, perks, and any convincing details here. Use this space to turn a reader's interest into a desire to act.
Advanced Tips for a Successful Rack Card Design
Use Color Wisely
Colors can stir emotions, provoke thoughts, and command attention – they're powerful tools in design. When it comes to your rack card, use colors with a purpose. Select shades that not only draw the eye but also speak your brand's language. Remember, the right color can send the right message, so choose wisely!
Maintain Brand Consistency
Your rack card should be a seamless extension of your brand. It needs to look, feel, and sound like your business. From the colors and fonts used to your logo and the tone of your messaging, consistency is key. In other words, ensure your rack card mirrors your brand identity at all times.
Leverage Professional Design Software
Professional design software can be a game-changer for your rack card's quality. Programs like Adobe InDesign or Adobe Illustrator, if accessible, should be your go-to tools. They offer advanced features that can elevate your design, making it look more polished and professional. Essentially, good software equals a better rack card.
Do's and Don'ts of Rack Card Design
Do's
Use high-quality images
Keep the design clean and uncluttered
Include a strong call to action
Don'ts
Avoid overloading your rack card with too much information
Don't forget to proofread
Remember not to neglect the importance of good design
Rack card design can be an exciting adventure that, if done right, can significantly boost your business's visibility and customer engagement. With these tips and tricks at your disposal, you're now prepared to design a rack card that grabs attention, holds it, and drives action.
Entrusting Your Rack Card Design to Professionals
While these tips will undoubtedly aid you in your design journey, the process can be intricate, time-consuming, and require a specific skill set. This is where a professional design agency can be a game-changer.
Why Choose Synapse for Your Rack Card Design?
At Synapse, we pride ourselves on being one of India's premier business communication design agencies. We blend creativity, strategy, and technology to deliver visually compelling and psychologically persuasive rack card designs.
Our team of professional designers understands the dynamics of effective rack card design. They know how to utilize color schemes, typography, and imagery to make your brand stand out. Plus, our commitment to excellent customer service ensures a seamless and satisfying experience from start to finish.
Moreover, we don't just deliver design; we deliver results. Our rack card designs are not just aesthetically pleasing, but they also drive customer engagement, brand recall, and ultimately, a better bottom line for your business.
All this being said, rack card design is more than just aesthetics; it's a strategic tool for business growth. When used correctly, it can open doors to new opportunities, enhance your brand's visibility, and connect with your customers on a deeper level.
Don't just take our word for it. Experience the power of professional rack card design with Synapse. Transform your marketing strategy, captivate your audience, and propel your business to new heights. Are you ready to bring your rack card design to life? Contact Synapse today!